Carpenters work on an affordable housing complex being built by Nevada HAND on Boulder Highway, Monday, Jan. 23, 2017. Nevada HAND is a real estate development company that focuses on affordable housing projects.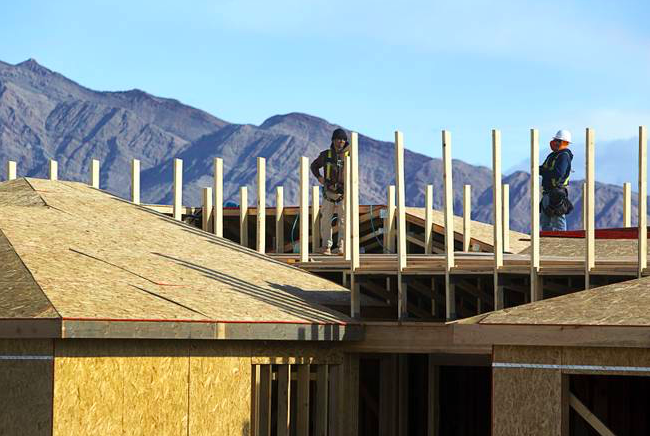 Poor families seeking affordable housing are better off in any other metro area than Las Vegas.
According to a study released this week by the National Low Income Housing Coalition, Las Vegas has the biggest shortage of affordable and available rental homes. Only 12 affordable rental units are available for every 100 households classified as "extremely low income." https://lasvegassun.com/news/2017/mar/04/las-vegas-shortage-affordable-housing-worst-us/?_ga=1.139245491.1292562890.1490153411
Nevada overall fares only slightly better, with 15 units available for every 100 households.
The national average is 35. http://www.rosemarielv.net
A household is considered extremely low income if its annual income is at or below 30 percent of the area median income. The area median income in Clark County is $59,000. That means a family of four would be considered extremely low income at $24,300 or less.