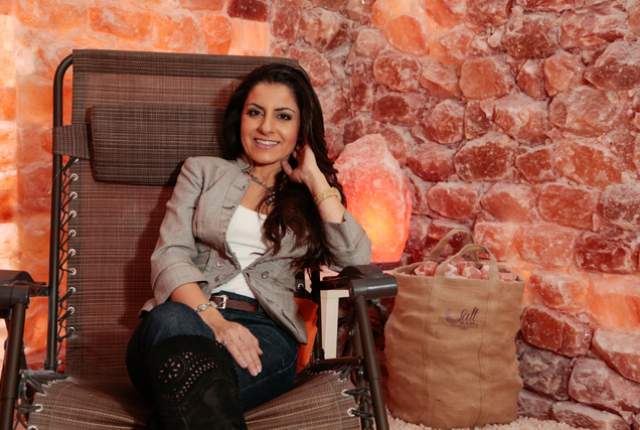 Halotherapy, which uses naturally formed salt, can usually be found at high-end resorts. Now, Summerlin has its own version at the Salt Room LV.
Located in the Trails Village Center at 1958 Village Center Circle, Suite 7, the Salt Room LV is a
2,300-square-foot space filled with blocks of pink and white variegated salt from the Himalayas.
http://www.reviewjournal.com/life/health/mineral-medicine-summerlin-wellness-center-sets-scene-health-himalayan-salt

"Like when you're at the ocean, you soak in the negative ions," she said. "You feel better; you breathe better; your skin feels better. The dry salt penetrates much better into your body. It goes from the upper sinuses all the way to the lower (lungs) and clears out the mucus, reduces inflammation in your nose, opens airways if you have asthma." www.rosemarielv.net

Greek physician Hippocrates made frequent use of salt-based remedies, and Cleopatra reportedly believed in the therapeutic and rejuvenating benefits of salt. Today, salt therapy is widely used in Europe and Russia for a number of health issues, including allergies, bronchitis, cystic fibrosis, emphysema, psoriasis, hay fever, sinus infections, sleep apnea and rhinitis.