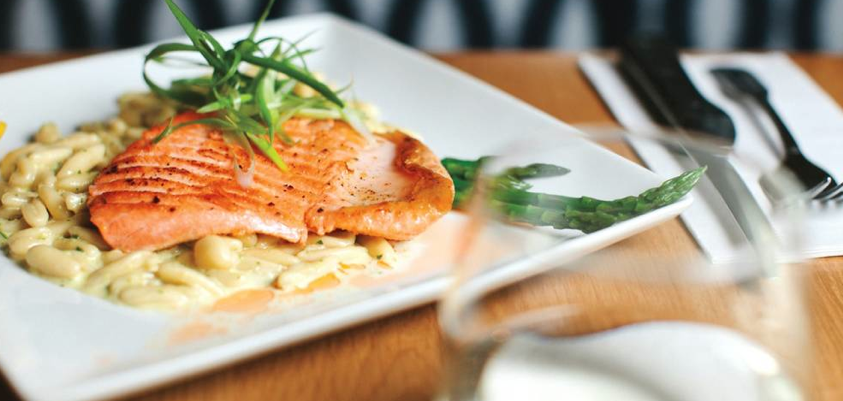 Las Vegas has a dearth of quality neighborhood cafés, places you can call your own. Summerlin's latest entry in this category is Jacques Café, where proprietor and chef Jacques Pauvert—who has cooked all over, from Africa to Hawaii—serves all three meals and many different plates. http://www.lasvegasweekly.com/dining/2015/jan/28/jacques-caf-brings-refined-healthful-fare-summerli/

For breakfast, you can't go wrong with a freshly baked croissant filled with egg, ham and cheese ($5.30), flaky and buttery as it should be. I like Jacques' pastrami sandwich ($7.95) a lot, brined for five days and served on ciabatta bread with Gouda, sauerkraut, red peppers and aioli. It's like French deli fare. My favorite dish was from the dinner menu. Steelhead salmon belly ($17) is flat-out delicious over proper al dente house-made pasta in red miso cream sauce with mushrooms. www.rosemarielv.net

s it stands, this neighborhood café is off to a great start, with the likelihood that things will only get better.