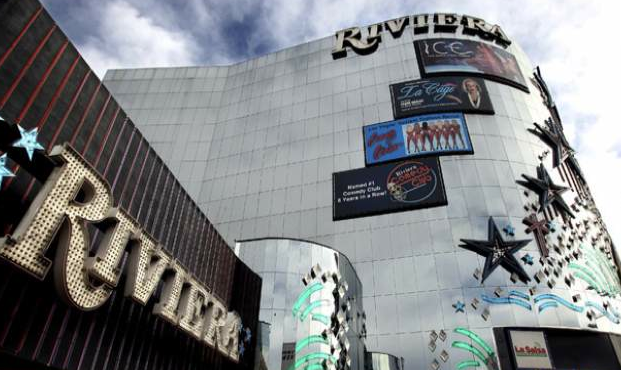 Is the Riviera about to join the Dunes, New Frontier, Stardust and others in the Las Vegas history pages?
Real estate, gaming and tourism sources, all speaking on background, have said the 60-year-old Strip resort will be purchased and demolished by the Las Vegas Convention and Visitors Authority, with the site being used for planned convention center expansion activities. No time frame has been given.
http://www.reviewjournal.com/business/casinos-gaming/las-vegas-riviera-hotel-about-be-history
A spokesman for Starwood Capital Group in Connecticut, which owns the Riviera, declined comment. Paragon Gaming, which operates the Riviera under a management contract that expires in June, has not responded to requests for comment.
On Tuesday LVCVA President and CEO Rossi Ralenkotter said, "no comment" when asked about the Riviera. An agency representative echoed that statement at the end of the week, as well.
www.rosemarielv.net
The Riviera, which opened in April 1955, has been in and out bankruptcy three times over 50 years.
The authority board has approved several land acquisitions for the planned $2.3 billion Las Vegas Global Business District, but most of that property has been south of the existing Las Vegas Convention Center campus off Sierra Vista Drive.