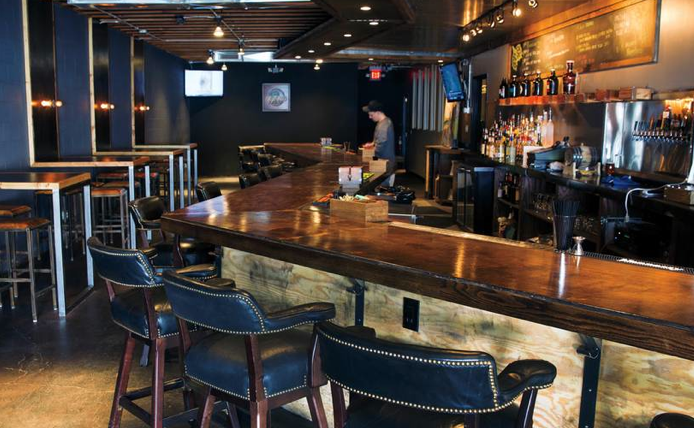 On February 13, the baseball-capped Hop Nuts Brewing owner and head brewer will celebrate
his business' grand opening. For now, the low-key, speakeasy-like bar—which has no exterior
signage—beckons only the curious, news of its soft opening spreading through Downtown by word
of mouth. http://www.lasvegasweekly.com/nightlife/2015/jan/27/hop-nuts-brewing-brewery-downtown-arts-district/

"This neighborhood is very familiar to me," the 34-year-old Holder says. The Long Beach-born, Vegas-bred brewmaster has lived Downtown since '92 and attended high school there. "I really like what's going on in the Downtown area. I want to be a part of the neighborhood I grew up in, where I rode my bicycle as a kid. To have my own business here is a trip." www.rosemarielv.net
His experience has paid off. From the ales ($6 a pint) to the imperial stout and the Green Mamba Double IPA ($6 per 12-ounce goblet)—along with a rotating selection of obscure local brews—Hop Nuts features a well-rounded menu for craft-beer lovers, as well as newbie hopheads.