Raiders fan Brandee Chavez poses with a sign by the Welcome to Las Vegas sign after NFL owners in Phoenix voted to approve a Raiders move to Las Vegas Monday, March 27, 2017.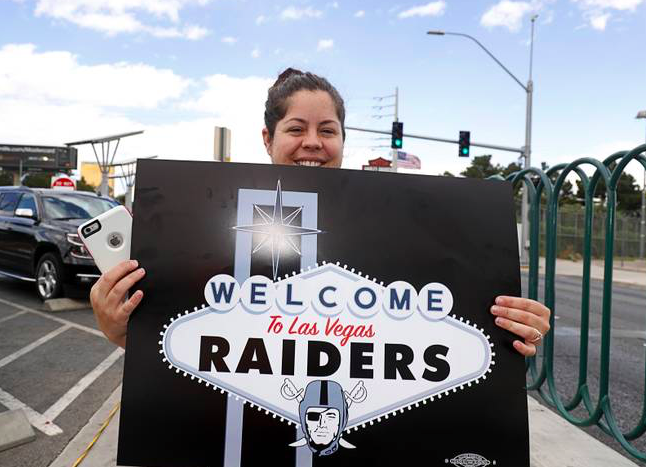 NFL players could be fined for taking part in a charity arm-wrestling tournament this weekend in Las Vegas, ESPN is reporting. https://lasvegassun.com/news/2017/apr/09/report-nfl-players-could-be-fined-for-part-in-las/?_ga=1.73166995.1292562890.1490153411
The league, despite signing off last month on the Oakland Raiders relocation here, still doesn't allow its players to make appearances at casinos. Remember in 2015 when Tony Romo couldn't participate in a fantasy football conference here?
Pro Football Arm Wrestling Championship, which took place at the MGM and will be televised in late May, included Pittsburgh's James Harrison, Raiders' punter Marquette King, Miami receiver Kenny Stills and others, according to ESPN. The report says each could each be fined. http://www.rosemarielv.net