Customers wait in a line that extends outside the new Pollo Campero, 1025 W. Craig Rd., Wednesday, April 5, 2017. The restaurant, founded in Guatemala, is the first Las Vegas location for the popular Latin chicken chain.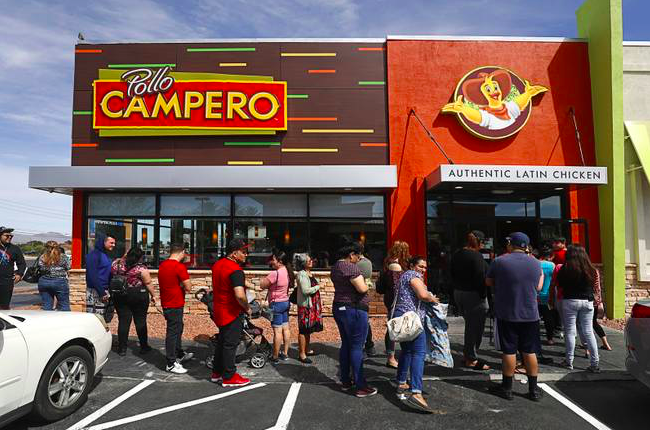 The line at this new chicken restaurant in North Las Vegas wrapped out the front door and around the side of the building. The wait in the drive-thru was more than 30 minutes. https://lasvegassun.com/news/2017/apr/06/pollo-campero-fans-flock-first-las-vegas-location/?_ga=1.79003412.1292562890.1490153411
No, Chick-fil-A hasn't opened another Southern Nevada location. Rather, it is Pollo Campero — a Latin speciality chain with roots in El Salvador and Guatemala dating back to the 1970s.
When Chick-fil-A opened two locations earlier this year, many locals waited in line hours at time for a taste of chicken that reminded them of home. The city's Hispanic community is doing the same this week in celebration of Pollo Campero's opening at 1025 W. Craig Road. http://www.rosemarielv.net
"It reminds me of going there with my family as a child," said El Salvador native Alejandra Dominguez, who stood outside a side door of the new restaurant shortly before ordering a plate of citrus-flavored fried chicken legs and empanadas. "It was one of our favorite places back home."